The appliances in your home make your life easy, so when they break down, it's important for your own comfort and productivity to seek our quality Strongsville home appliance repairs.
Welcome to Express Appliance Repair, Northeast Ohio's trusted service provider for repairing all major appliances in your home. Our team offers quality fixes and affordable, straightforward prices.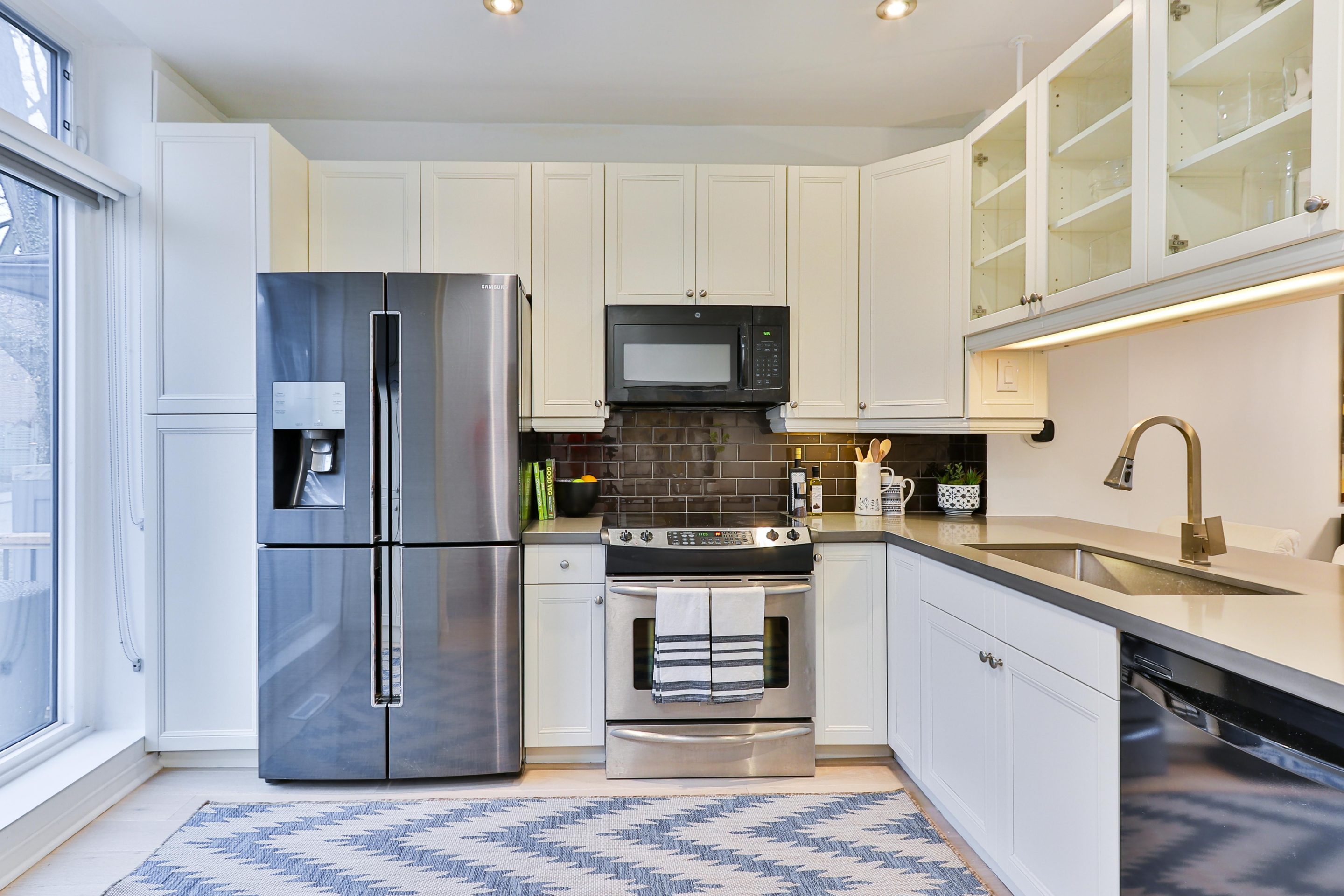 You can rely on our team to inspect, diagnose and repair:
Refrigerators
Dishwashers
Ovens
Stoves
Washers
Dryers
Some homeowners struggle to keep these appliances going even when they're facing serious disrepairs. You don't have to thanks to our convenient avenue for home appliance repairs in Strongsville OH.
With a phone call to our team, you can have a technician out to your home to inspect your appliance. They'll let you know what they find and provide a quote on repair work. From there, our team will go to work issuing Strongsville home appliance repairs that you can trust to last.
Local homeowners trust Express for home appliance repairs in Strongsville OH
At Express Appliance Repair, we offer everything you're looking for in a service professional, including:
Factory-trained staff: The technicians on our team are extensively trained and experienced working on appliances from all major manufacturers. This extensive knowledge allows us to service just about any appliance that customers call us about.
Competitive warranty program: We want you to know that you're spending your money wisely with Express. That's why we provide you with a 90-day warranty on our workmanship in addition to a one-year warranty on parts. Our team stands behind its work.
Customer-focused service: We know the inconvenience that comes with having one of your major appliances break down in your home. Express wants to provide you with a positive experience throughout this process. From our fair, transparent pricing model to the way we call, text and email you when one of our technicians is on the way, we want the entire process to be convenient for you and your household.
Whether you have an appliance that has stopped working completely or one that has been in need of service for a long time, we're ready to take a look. Thank you for entrusting our team for your Strongsville home appliance repairs.
You will receive a text, call and email letting you know who your technician is and when they are on their way.
Our service technician will arrive at your home, diagnose the issue, and provide you with a no-nonsense flat rate quote for the repair.
No hourly charges. Our convenient, no-nonsense fee covers your technician visit and repair diagnosis/quote.