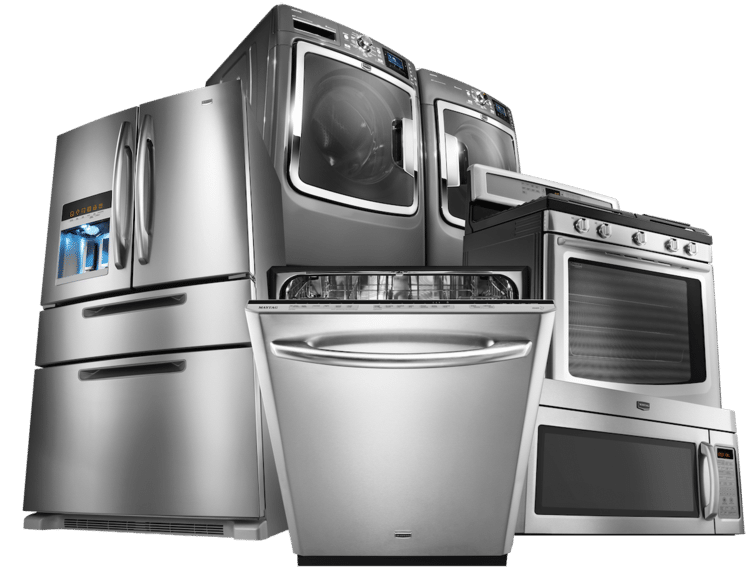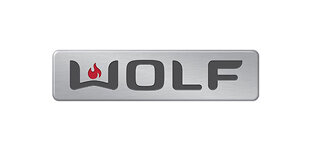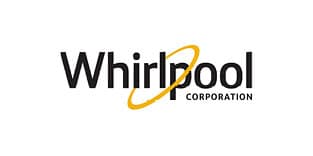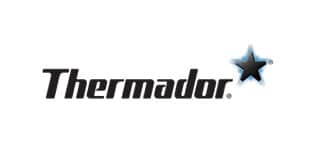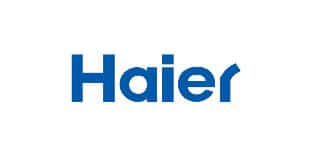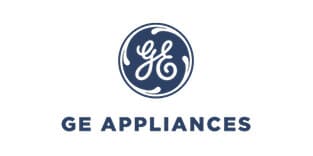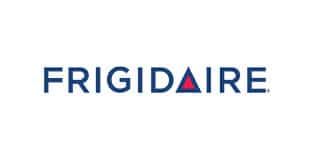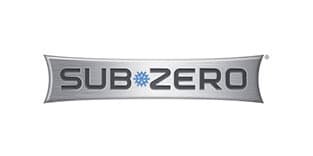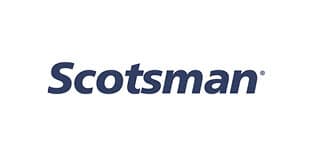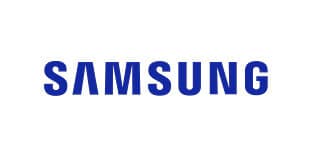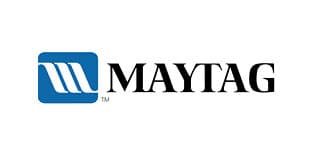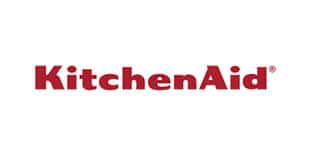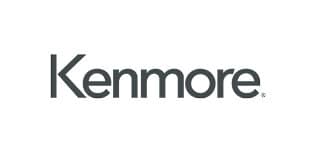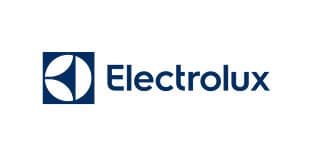 Don't let a water soaked floor or worn out, whining belt get you down! We repair all types and brands of washing machines and dryers.
The kitchen is the most common source of home appliances. We can help with refridgerators, ranges, dishwashers and more… gas or electric!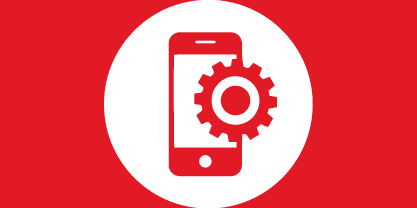 Express Appliance Repair's technicians are trained in the latest Smart Appliance technology. We can assist with Smart Appliance brands like Samsung & LG.
You will receive a text, call and email letting you know who your technician is and when they are on their way.
Our service technician will arrive at your home, diagnose the issue, and provide you with a no-nonsense flat rate quote for the repair.
No hourly charges. Our convenient, no-nonsense fee covers your technician visit and repair diagnosis/quote.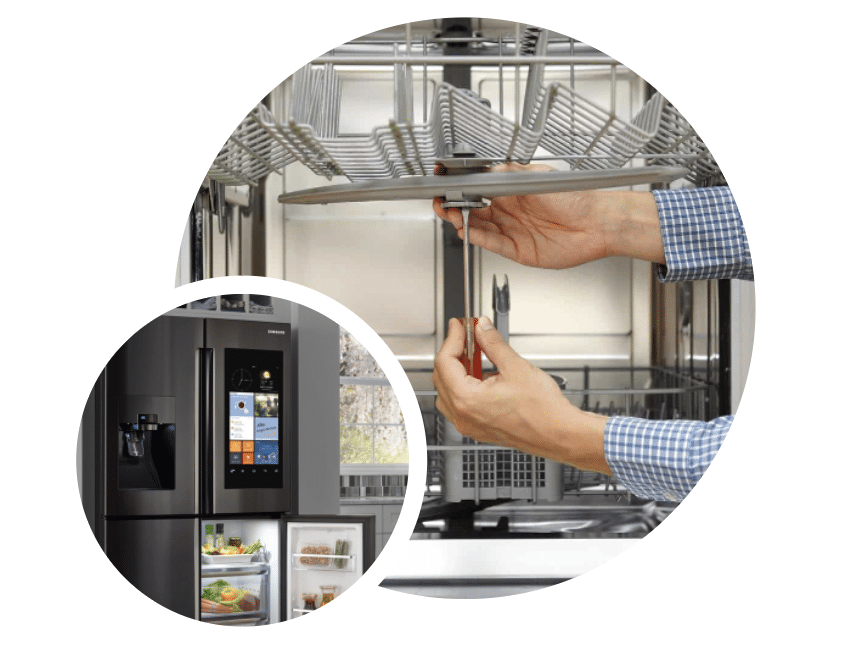 Our mission is to provide the customer with quick, prompt and courteous service. To execute the repair right the first trip. Respect the customer's home and appliances. To provide value by going the extra mile. To obtain the parts as quick as possible to get the job done right for the customer. Taking pride in our work to provide a comfortable atmosphere for the customer and ourselves. To always be mindful of the customer and of course… Having fun while doing it!
We provide an upfront $120 Service Fee! No hourly charges.
We set ourselves apart from the competition by offering no nonsense Flat Rate Quotes. Only pay the price you are quoted before any repair is done, no matter how long the diagnosis may take. Our techs are trained frequently in the ever changing designs and technology to stay ahead of the curve.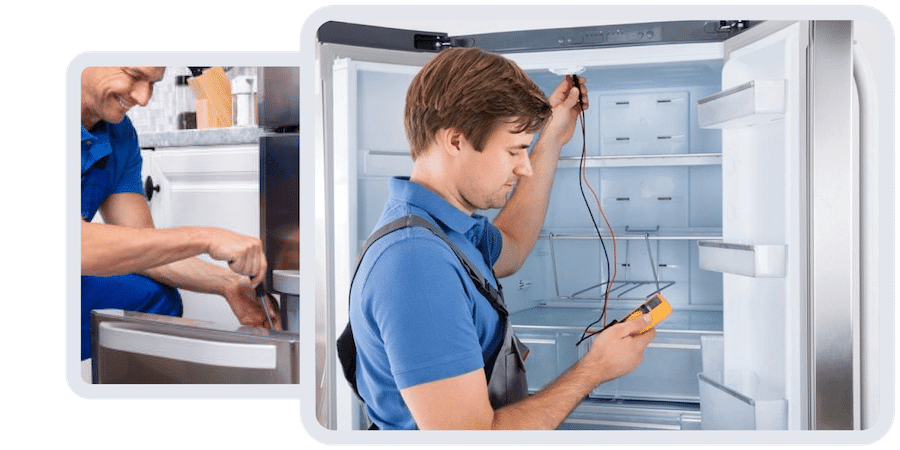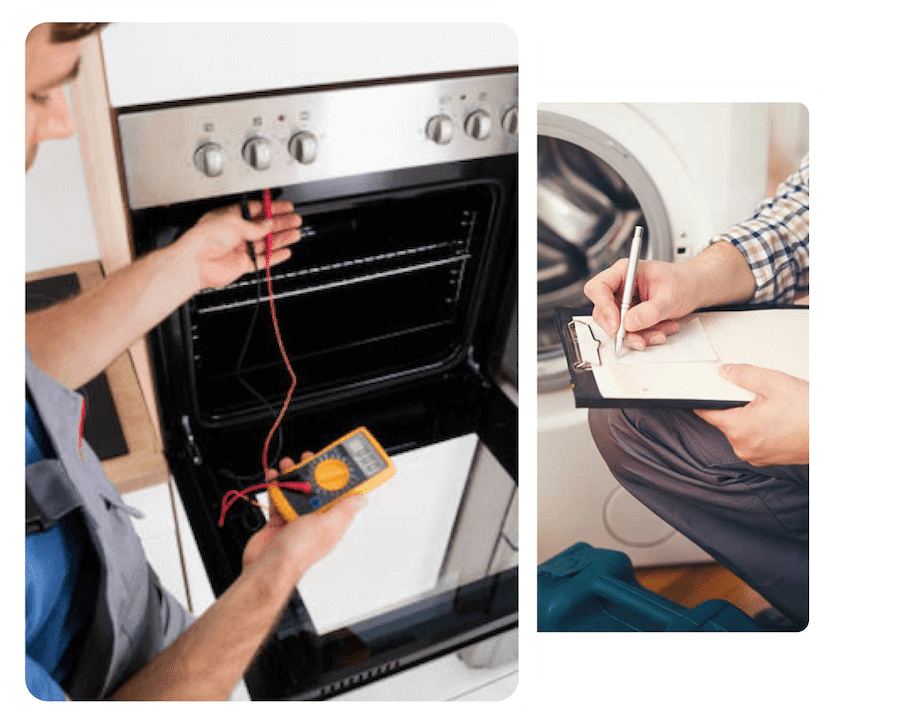 Proudly Serving The Following Areas:
Avon, Avon Lake, Bay Village, Rocky River, Lakewood, Cleveland, West Lake, North Ridgeville, North Olmsted, Olmsted Falls, Berea, Strongsville, Brunswick, Medina, Middleburg Heights, Parma, Brook Park, North Royalton, Broadview Heights, Brecksville, Independence, Garfield Heights, Bedford, Bedford Heights, Solon, Warrensville Heights, Beachwood, Shaker Heights, Bratenahl and more.
Our appliance repair technicians are factory trained, friendly, up-to-date with technology, and respectful. You will receive a text, call and email letting you know who your technician is and when they are on their way. The technician will roll a doormat out, put on shoe covers and get to work right away providing you with an expert diagnosis and no-nonsense quote for the repair.
We offer a 90-day guarantee on parts and labor. When parts are needed they are shipped directly to the customer whenever possible to avoid delays. In all these ways we provide an excellent service experience that is one of a kind!
Respect, mindfulness, cleanliness, and appropriate training get the job done quickly!
Contact us today to schedule service: (440) 583-4948
Appliance Repair Services
Welcome to the home for the premier appliance repair services. We are Express Appliance Repair Co., and our team brings responsiveness, reliability and professionalism to the process of fixing your broken appliances.
Few things are more disruptive to your home and busy schedule than when an appliance breaks down. This equipment is essential to the productivity in your home, from cooking and cleaning to doing the laundry. At Express Appliance Repair, we understand this, which is why we provide our clients with appliance repair services that brings these problems to a quick resolution.
Our staff is trained and equipped to repair all the important appliances in your home, including:
Dishwashers
Ovens
Stoves
Refrigerators
Washers
Dryers
Microwaves
Not only are we able to revive this wide range of appliances, but we also service all major brand names. We have a team of factory-trained technicians that will be able to find the problem and address it.
Convenient and affordable appliance repair services
At Express Appliance Repair, we streamline the process so that it's easy to manage on your end. Here's how it works.
Connect with our team over the phone, or online, to let us know about your appliance repair needs.
We will send a factory-trained technician to your house at your earliest convenience. Our team will even alert you via phone, email or text message to let you know we're on our way.
The technicians that provide our appliance repair services will run a full diagnostic test to pinpoint the problem. This service visit costs a flat rate — not an hourly fee. And, the technicians will provide you all the information you need to know about your repair needs.
Also, our technician will provide you with a free, no-obligation quote for the repair work. This is a no-nonsense quote that we don't inflate. What we quote you is what you pay.
From there, our team will move forward with issuing the repairs. We use quality parts to provide fixes that will last. In fact, we back them up with a warranty on both parts and workmanship.
You don't have to suffer through appliances that are either broken down completely or not operating as efficiently as they should. Let us take a look. Connect with Express Appliance Repair right now and experience the best in appliance repair services.
Check Out What Our Satisfied Customers Have To Say