Welcome to a leader in Strongsville appliance repairs. We are Express Appliance Repair and our team of technicians are ready to make quick work out of your broken appliances!
Dealing with appliances that are functioning incorrectly can be a major problem to productivity in your home. Whether an appliance stops working completely, or simply isn't as effective as it should be, Express Appliance Repair can provide you with a prompt solution.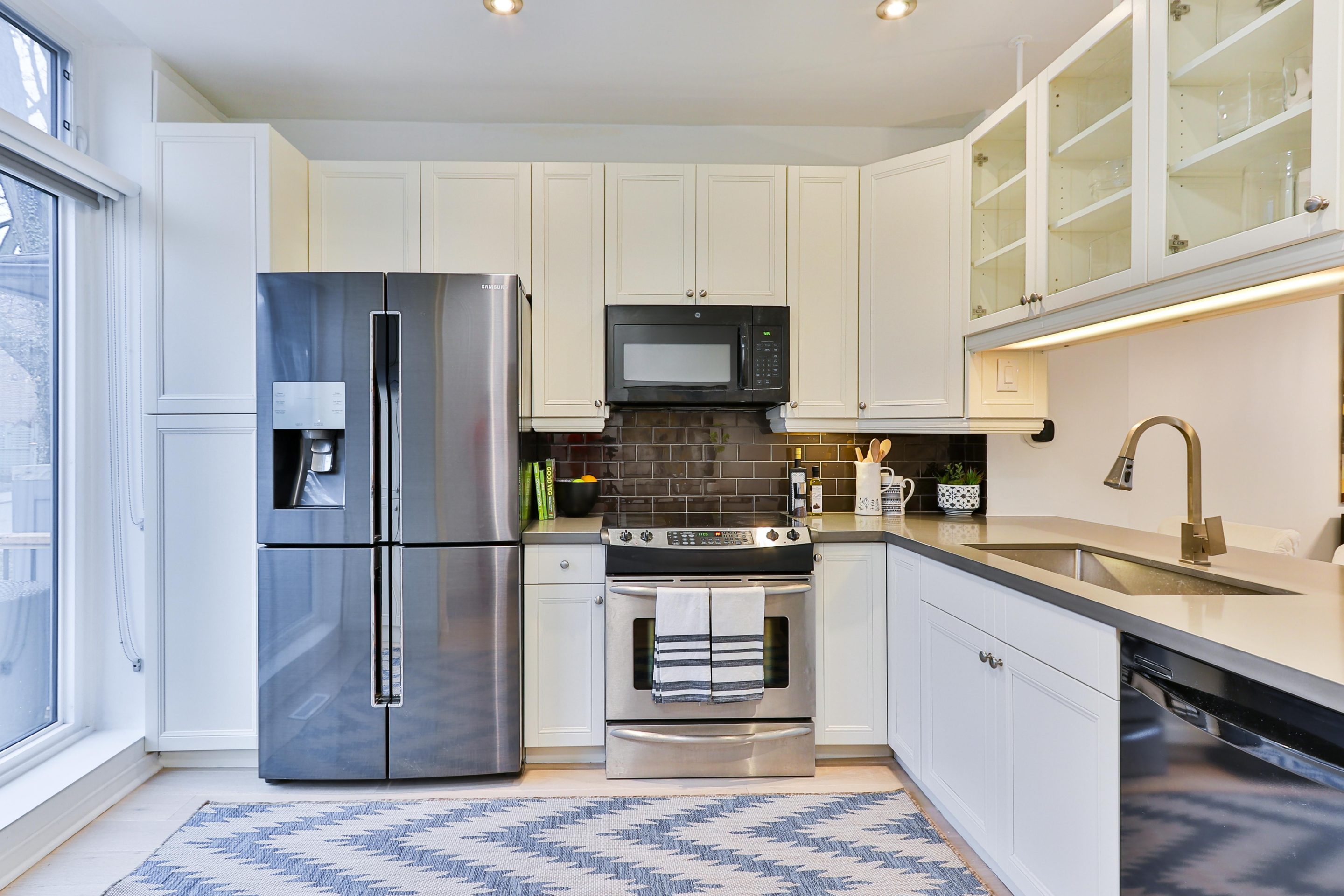 Get prompt, affordable appliance repairs in Strongsville OH
Refrigerators, washers, dryers, ovens, stoves, dishwashers — this is the equipment that keeps things productive in your home every single day. And, when one of them goes down, it can create a lot of chaos. That's why we designed our convenient service around Strongsville appliance repairs.
At Express, we set out to change the things that most people didn't like about available appliance repair services, including:
Long wait times and unpredictable service appointments. When you're dealing with a broken refrigerator, and you're seeing all your food slowly go bad, it's not exactly a situation where time is on your side. You need appliance repairs in Strongsville OH as quickly as possible. Not only is Express responsive in our service but we're very transparent when it comes to keeping you informed on the status of your appointment. We'll call, text and email you when our technician is on the way to inspect your appliance. We'll even identify the technician so you know who to look for.
Inflated rates and hidden fees. With most appliance repair companies, you never know what you're going to end up paying in the end. Not only are rates high, but they might charge you for every other little thing. At Express, we provide Strongsville appliance repairs that come with transparent pricing. Even our service appointment comes at a flat rate — not hourly fees. We want you to know exactly what your final invoice is going to look like.
At Express, we're proud to serve as one of the most reliable resources for Strongsville appliance repairs. We invite you to connect with our team any time you are dealing with a broken appliance. We're ready to serve you!
You will receive a text, call and email letting you know who your technician is and when they are on their way.
Our service technician will arrive at your home, diagnose the issue, and provide you with a no-nonsense flat rate quote for the repair.
No hourly charges. Our convenient, no-nonsense fee covers your technician visit and repair diagnosis/quote.