When you have a busy life, you don't have time for one of your home's major appliances to suddenly stop working. Express Appliance Repair is happy to come to your rescue with our quick, reliable and affordable Strongsville appliance repair services.
When You Need Quality Appliance Repair Services in Strongsville OH
When you have a household to manage and things to get done, an oven that won't heat up properly, a fridge that doesn't stay cold or a dryer that leaves your clothes wet can be a disaster. Instead of turning to the internet to try to diagnose your problem and find a fix, turn to Express Alliance Repair instead. Our Strongsville appliance repair services have been trusted by homeowners for years.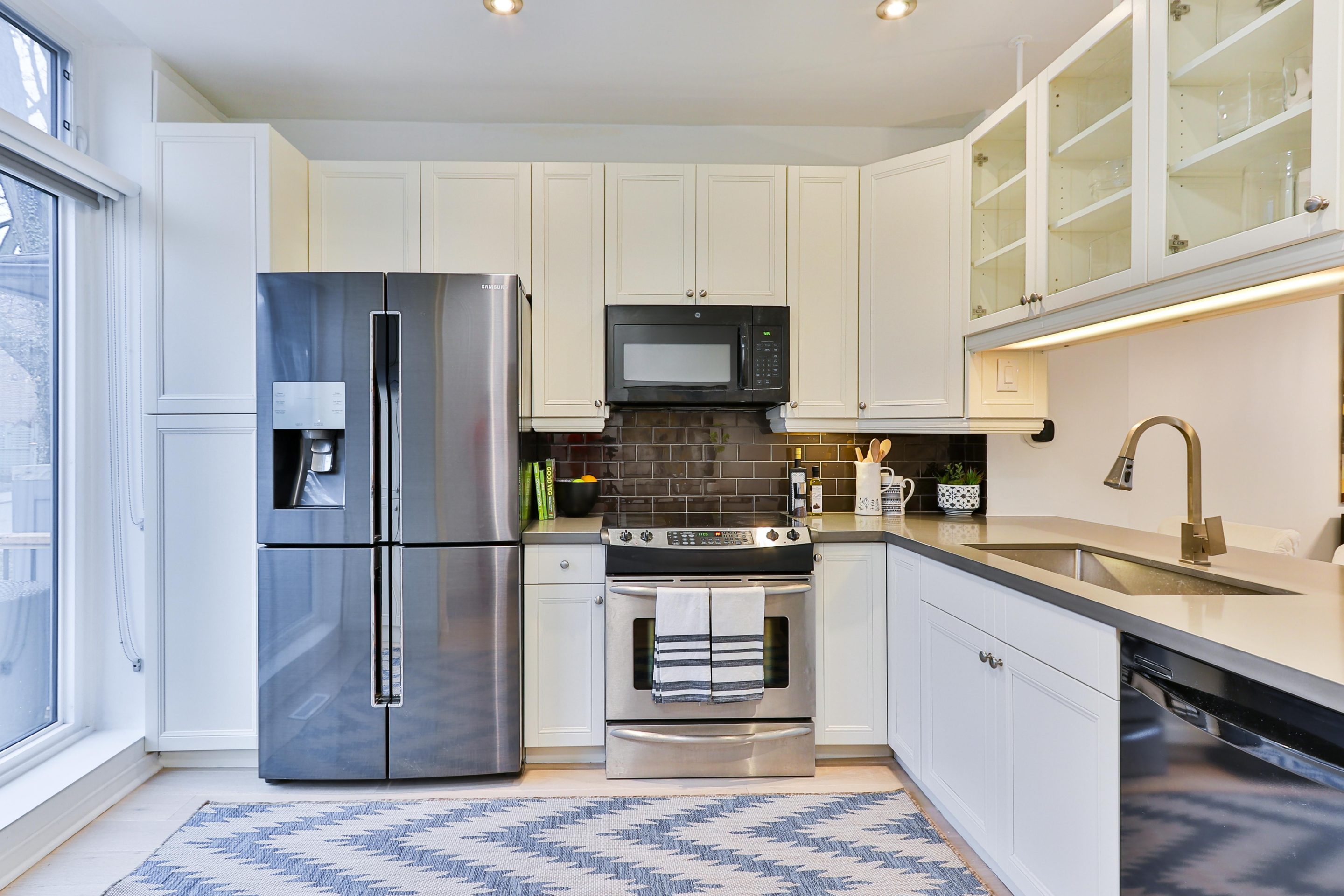 What sets us apart from other appliance repair services in Strongsville OH? Consider the following:
We're a local business, not a big chain trying to look local, which means that we value our reputation in the community and among our customers.
Our appliance repair technicians are factory trained and up-to-date on the latest technology, so they can handle everything from older, basic models to the "smart" appliances so common in many houses today.
We respect your time. When our technicians are on their way, you'll receive a call, text and email to let you know, so that you aren't waiting around and wondering when someone will show up.
We respect your property and your intelligence. Our technicians are friendly and communicative. They also make it a point to protect your floors while they work and keep the area clean.
We offer a 90-day guarantee on parts and labor, and we only charge retail for parts – so you never pay an outrageous markup. Labor is always quoted at a flat fee, so you never have any unpleasant surprises.
We always want our customers to be happy with our work, and we aim to make our appliance repair services in Strongsville OH as pleasant an experience as possible.
Call Our Team for all Your Strongsville Appliance Repair Services
When disaster strikes, turn to the experts at Express Appliance Repair for assistance. Please reach out to us online or call 440-583-4948 today to schedule your appointment.
You will receive a text, call and email letting you know who your technician is and when they are on their way.
Our service technician will arrive at your home, diagnose the issue, and provide you with a no-nonsense flat rate quote for the repair.
No hourly charges. Our convenient, no-nonsense fee covers your technician visit and repair diagnosis/quote.