Get quality Parma dishwasher repairs for this trusty appliance in your home by connecting with the team at Express Appliance Repair. We're Northeast Ohio's trusted name for repairing virtually any type of appliance in your home — from washers and dryers to refrigerators, ovens and, of course, dishwashers.
If you are noticing that your dishwasher is not performing the way that it should — or perhaps it has stopped working altogether — give us a call for dishwasher repairs in Parma OH. We'll walk you through our ultra convenient process and show you how to get lasting repairs that will extend the life of your dishwasher.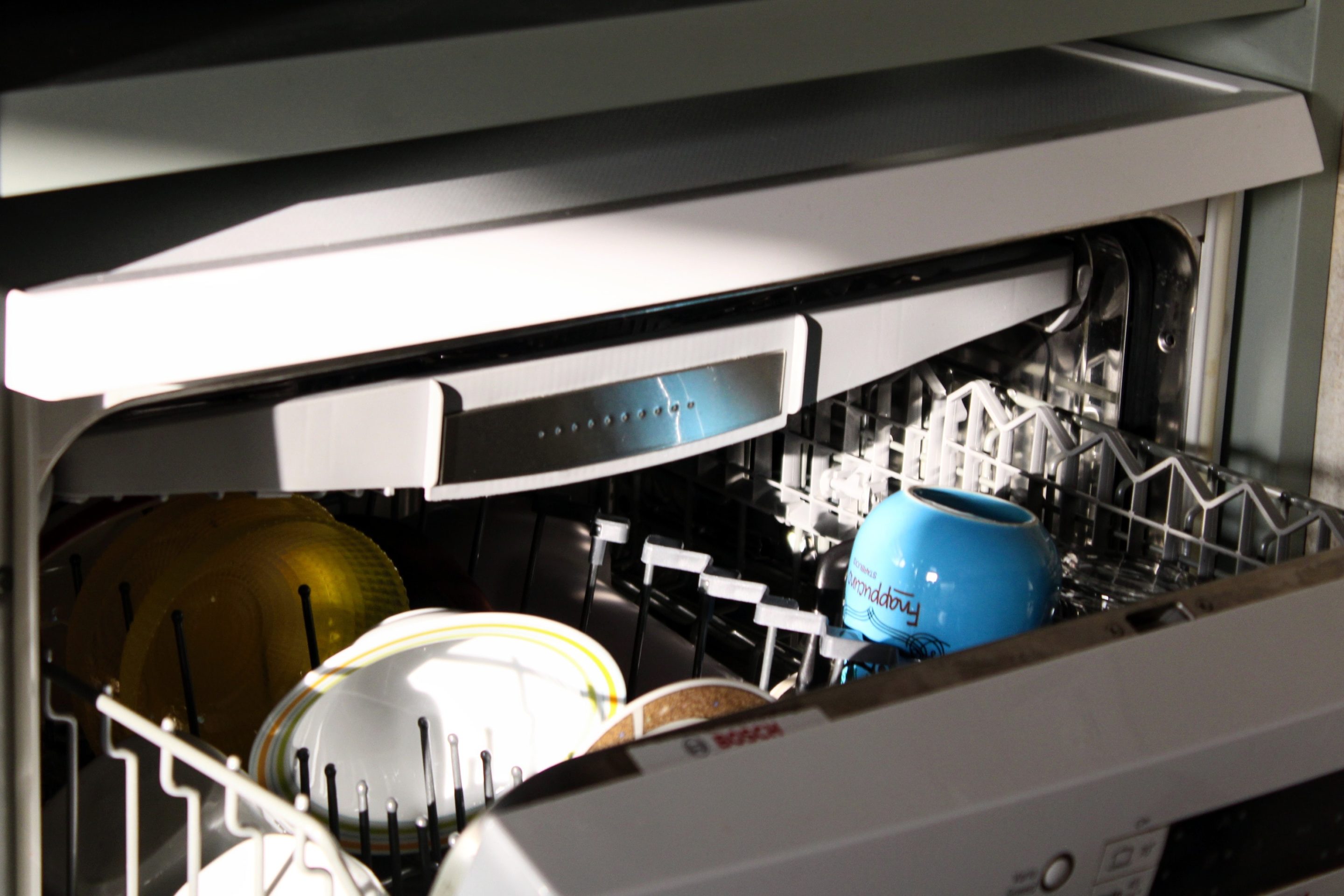 Notice any of these signs? It might be time for Parma dishwasher repairs
There are certain signs that point to the fact that your dishwasher is in need of repair. And, it's important that you don't ignore these signs, which will only allow the problem to get worse and then threaten the longevity of your appliance.
It's time to call in the Express team for dishwasher repairs in Parma OH if you are noticing:
Water leaking out from under the door of your dishwasher. Not only is this a sign of trouble, but this can lead to hidden water damage if you do not address the problem quickly.
Dishes coming out dirty. If your dishwasher isn't leaving dishes clean, then what's the point in having one? We can provide you with an extensive diagnostic check up to pinpoint the problem.
Dishes are not warm when they come out. Dishwashers use hot water to clean and heat to dry. If your dishes are coming out cold, then your dishwasher is ineffective.
Our technician will first provide you with information and a quote on repairs. Only upon your agreement will we go to work making the necessary fixes. We use quality parts that are backed by a one-year warranty. We also throw in a 90-day workmanship warranty, too!
Of course, in some cases, an old dishwasher might not be worth the repairs — it may make more economical sense for you to replace it. Our technician will provide you with honest insight so you can make an informed decision.
Keep your dishwasher running smoothly by teaming up with Express Appliance Repair, home to the leading Parma dishwasher repairs.
You will receive a text, call and email letting you know who your technician is and when they are on their way.
Our service technician will arrive at your home, diagnose the issue, and provide you with a no-nonsense flat rate quote for the repair.
No hourly charges. Our convenient, no-nonsense fee covers your technician visit and repair diagnosis/quote.