We, at Express Appliance Repair, know that sometimes even the best appliances fail. Your issue could be a pool of water next to your washer or it could be an oven that is not self-cleaning properly. When you're in need of reliable Parma appliance repair services we're here for you with courteous and knowledgeable technicians.
We service all major appliance brands such as:
Samsung
Kenmore
JennAir
Haier
Sharp
Sub Zero
Thermador
Whirlpool
Wolf
KitchenAid
LG
And more!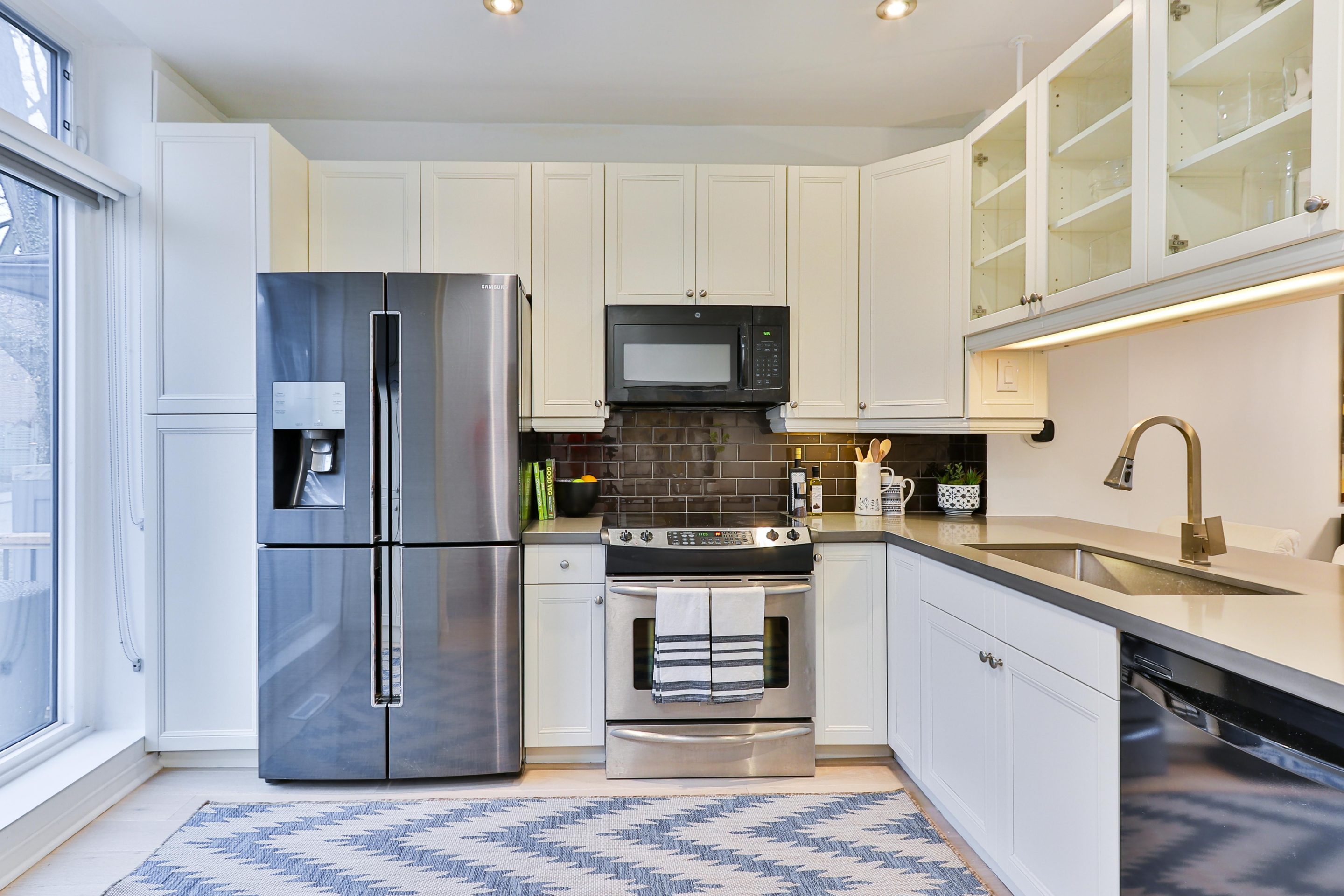 We'll get you back up and running in a jiffy.
Courteous and Respectful of Your Home, Always
When it comes to your appliance repair services in Parma OH, we respect your home. You'll be delighted with the broad-based experience and professionalism of our service technicians. They come to your home with their own doormat and protective "booties" to put around their shoes.
Our service technicians maintain a clean and orderly work environment as they assess your appliance and create a quote. We do not charge by the hour. You receive a no-nonsense flat rate quote for the visit and for the repair, itself! You won't pay for extra hours of our appliance repair services in Parma OH.
Constant, Top-Notch Training
Our technicians are constantly training for an ever-changing appliance landscape! There are many "smart" appliances in our customers' homes that require extra training for high proficiency. That's just one more reason why our Parma appliance repair services are state-of-the-art.
As we mentioned, you'll enjoy friendly, competent service at every turn. Express Appliance Repair practices all of the following in our work and for our customers:
Respect
Mindfulness
Cleanliness
Efficiency
Honesty
Everything we do for customers keeps these important tenants in mind. We also know your time is valuable. Therefore, we call, text and email you when we are on the way. We're always ready to fix your appliance – no matter how "smart" it is – in quick order.
Contact Us for Top Quality Parma Appliance Repair Services
Remember that we offer a 90-day warranty on parts and labor. So, there's no cause for concern about your repair, ever!
Please call us at 440-583-4948 with any questions about discounts and service.
We look forward to serving you with best-in-class appliance repair services in Parma OH.
You will receive a text, call and email letting you know who your technician is and when they are on their way.
Our service technician will arrive at your home, diagnose the issue, and provide you with a no-nonsense flat rate quote for the repair.
No hourly charges. Our convenient, no-nonsense fee covers your technician visit and repair diagnosis/quote.