Welcome to the home for leading Lakewood home appliance repairs. If you are struggling with a broken appliance, we invite you to contact the team at Express Appliance Repair, where our team of factory-trained technicians are equipped to provide you with quick, effective fixes.
Express Appliance Repair provides a full offering of services, designed to get all the major appliances in your home back up and running the way that they should.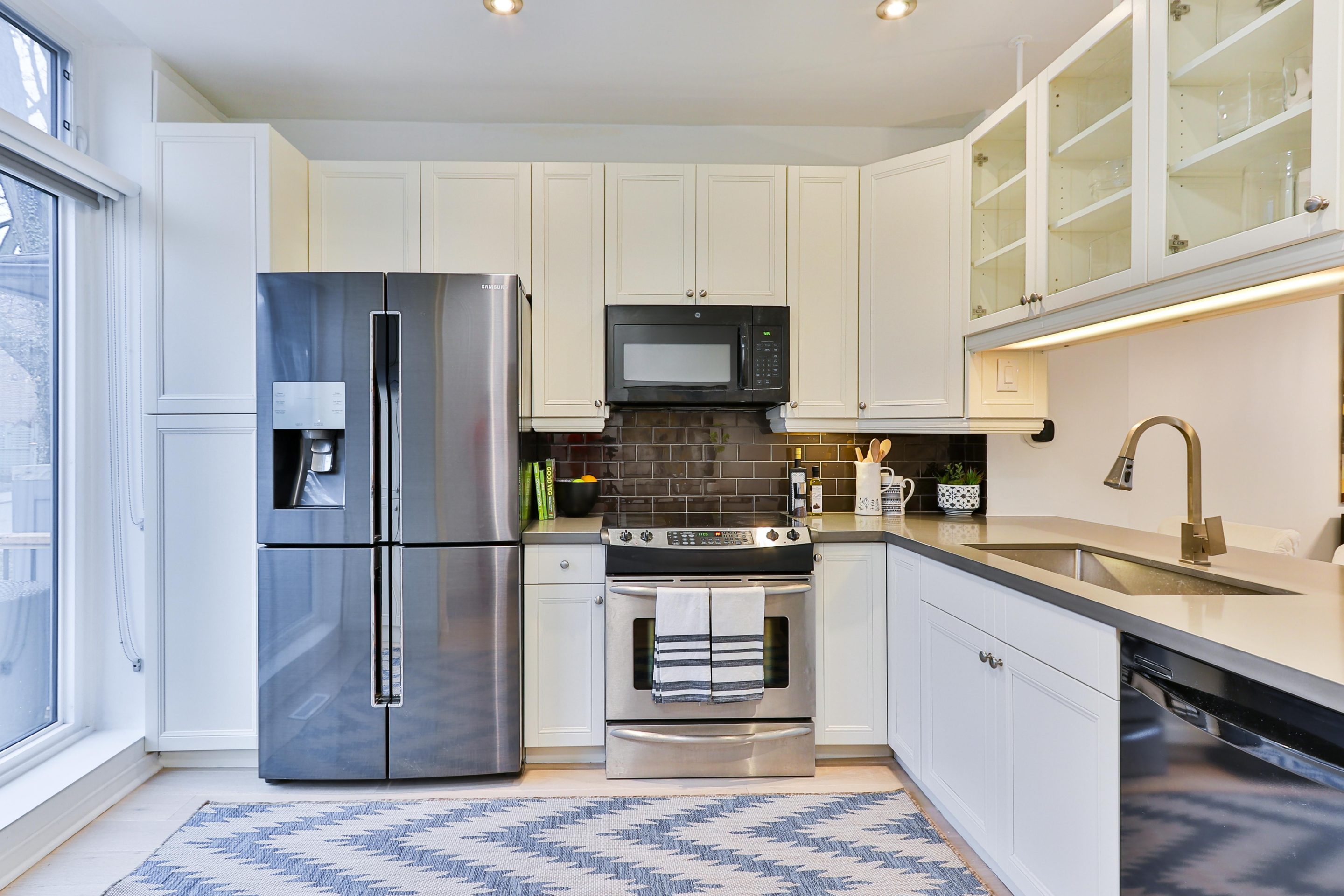 This includes:
Dishwashers
Ovens
Stoves
Refrigerators
Washers
Dryers
When any of these appliances break down, it's likely going to cause you significant stress. But, you don't need the added stress of trying to line up a service professional, hoping that they arrive on time and that they're able to take care of the necessary work. Express provides home appliance repairs in Lakewood OH that streamlines this whole process.
We'll dispatch a technician to your home for a flat fee in order to inspect and diagnose your appliance. They will provide you with the information they find and give you a quote for the repair work.
Your can trust that our Lakewood home appliance repairs will be:
Convenient: Thanks to flexible scheduling, we're able to work around your busy schedule. Our team alerts you via phone, email or text message when our technician is on their way so that you can be ready — no waiting around and wondering when we'll show up. Once you call in our team for home appliance repairs in Lakewood OH, you can consider the job taken care of.
Honest: Too many other services try to play games with their prices. From hourly fees to added expenses for just about anything, it can be a complete mystery as to what you'll get on your final invoice. With Express, you get fair pricing and honest insight into your repair needs.
Reliable: Time is of the essence when it comes to broken appliances. We're responsive to your needs and reliable when you need us most.
You're simply not going to find a better avenue to get quality, affordable Lakewood home appliance repairs. Connect with the team at Express Appliance Repair right now and let us know about your repair needs.
You will receive a text, call and email letting you know who your technician is and when they are on their way.
Our service technician will arrive at your home, diagnose the issue, and provide you with a no-nonsense flat rate quote for the repair.
No hourly charges. Our convenient, no-nonsense fee covers your technician visit and repair diagnosis/quote.