Welcome to Express Appliance Repair, where we specialize in Cleveland washer and dryer repairs, in addition to servicing all the other appliances throughout your home.
With a team of factory-trained technicians on our staff, and a service that is focused on providing a convenient and positive experience for our clients, Express is always standing by, ready to provide you with repair work that is going to last.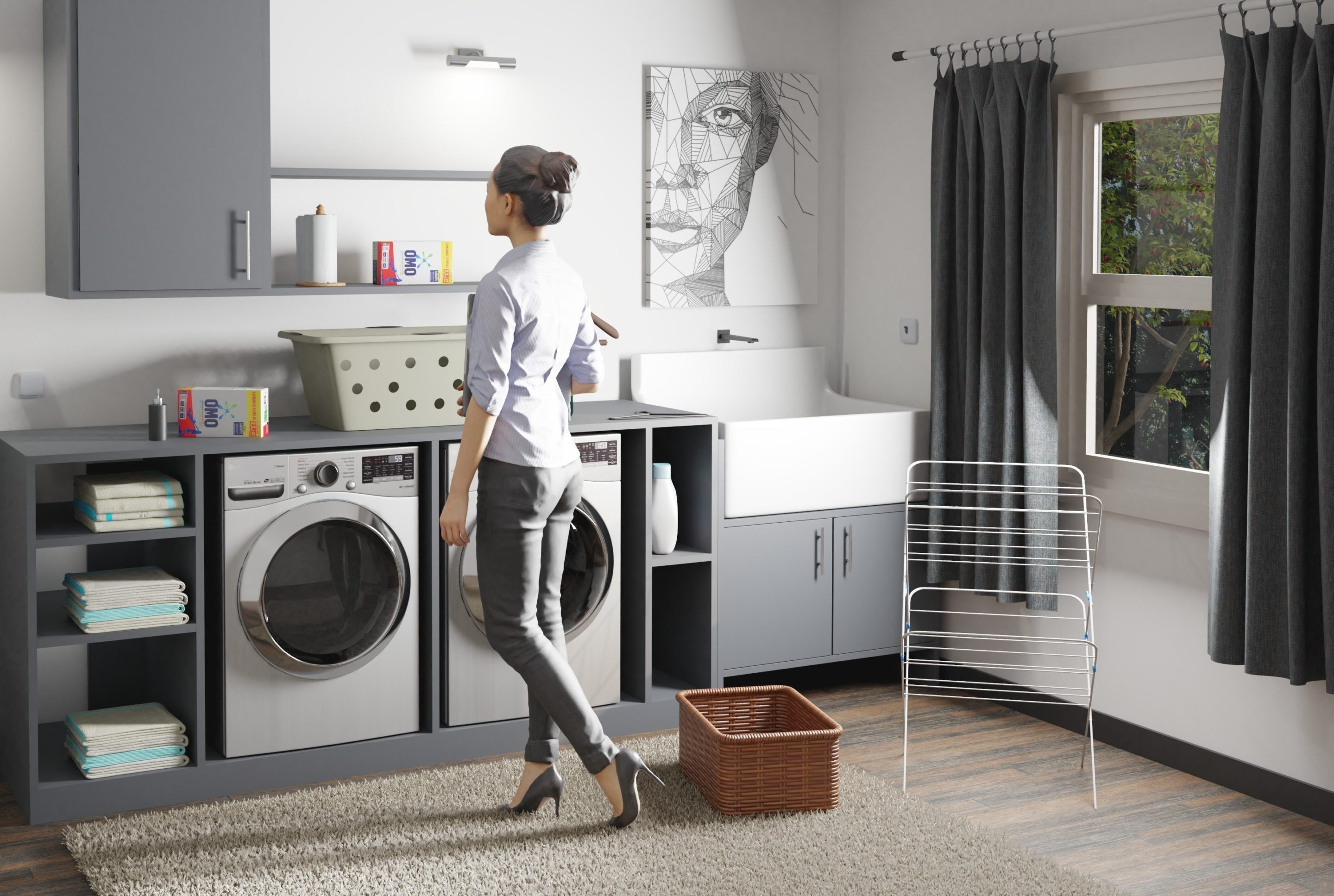 We offer washer and dryer repairs in Cleveland OH
When a washer or dryer starts to act up, most people don't know what to do. These appliances are generally too sophisticated to make it a do-it-yourself job. It's important that you call on technicians that are trained in diagnosing and addressing all sorts of issues that can compromise the efficiency and effectiveness of a washer and dryer.
At Express we make Cleveland washer and dryer repairs simple and quick. Here's how.
Connect with our team and let us know about your appliance repair needs. We'll deploy one of our technicians to your home and inform you via call, text and email when we're heading your way. This makes for a predictable service appointment that you can be ready for.
For a flat rate — no hourly fees — our technician will inspect your washer and dryer to identify the problem. We are able to service washers and dryers made by all major manufacturers.
Based on our findings, our technician will share with you everything you need to know about the problem and what can be done to fix it. This means we will also provide you with a free, no-nonsense quote on repairs. This is a quote that you can trust — what we quote you is what you will pay!
With our repair work, you can have the peace of mind that we provide a 90-day warranty on workmanship and a one-year warranty on parts. This should speak to our confidence in the fact that we do great work and our repairs are going to last you for the long haul.
Don't go long with a washer and dryer that is underperforming — or not working at all. Instead, connect with the team at Express and take advantage of our industry-leading Cleveland washer and dryer repairs.
You will receive a text, call and email letting you know who your technician is and when they are on their way.
Our service technician will arrive at your home, diagnose the issue, and provide you with a no-nonsense flat rate quote for the repair.
No hourly charges. Our convenient, no-nonsense fee covers your technician visit and repair diagnosis/quote.