Fast, reliable and affordable Cleveland home appliance repairs are just a phone call away thanks to the team at Express Appliance Repair. Our factory-trained technicians are ready to visit your home to diagnose and repair whatever broken appliances you might have.
Proudly serving as leaders in home appliance repairs in Cleveland OH
Few things can be more inconvenient in your home than when an important appliance stops working. This can be anything from your washer and dryer to a dishwasher, refrigerator or oven. Instead of trying to troubleshoot the problem and fix it on your own, you can rely on one of the leading names for Cleveland home appliance repairs.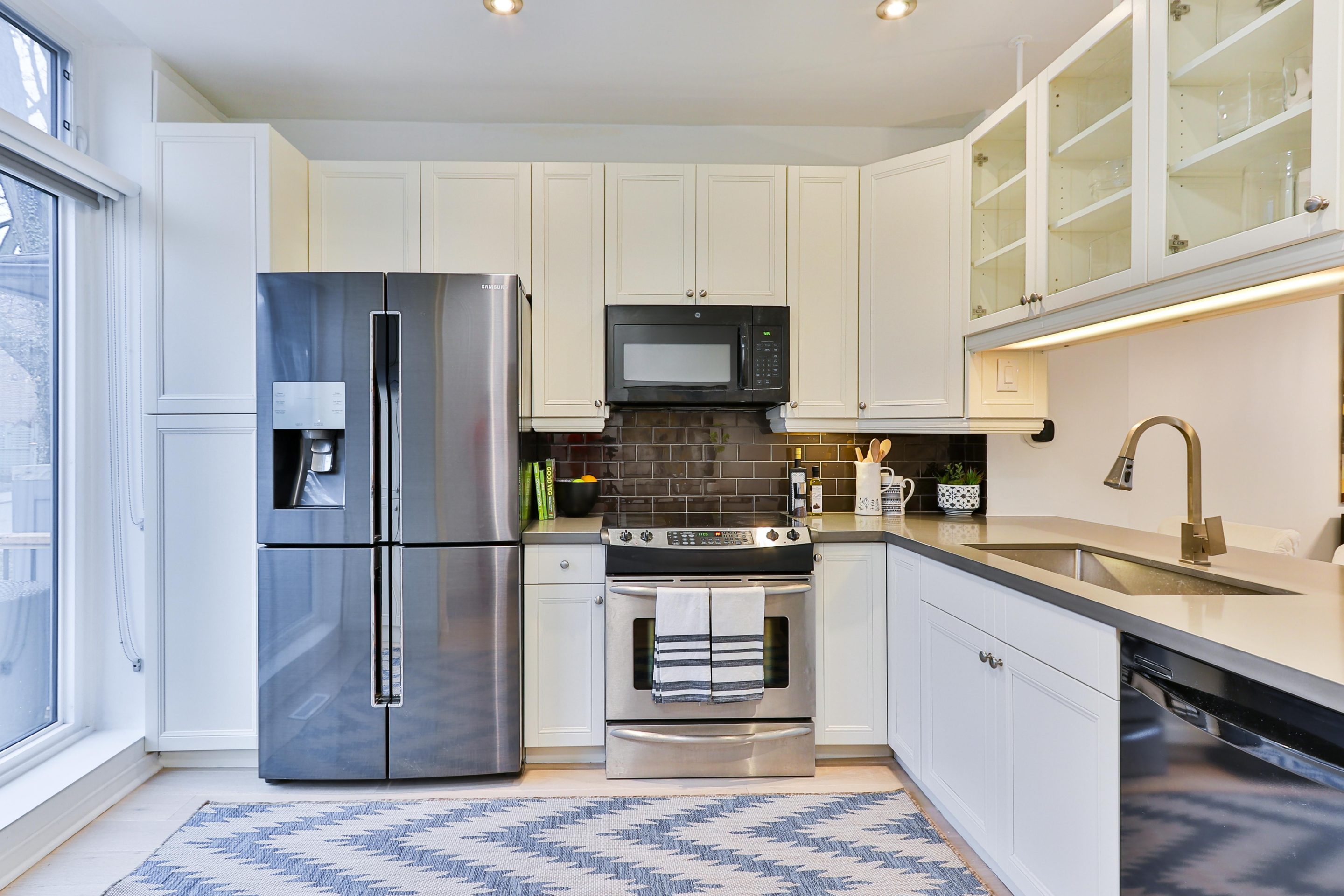 At Express Appliance Repair, we are able to diagnose and repair all major appliances despite who they might be manufactured by. We leverage our decades of collective experience on our team to help you find quick and long-lasting fixes. Through our help, you can extend the life of your appliances, thus, maximizing your investment.
Here's how it works.
Call in a service request for home appliance repairs in Cleveland OH. We make it easy and our team is ultra-responsive to your calls. We don't leave you waiting around like other services might.
When we send a technician out to your home, we'll alert you via call, text and email. For a flat service fee, this technician will inspect your appliance, diagnose the problem and provide you with a straightforward quote for the repair. No hourly fees are administered.
Our technician can then schedule and move forward with the repair work. Again, we work as quickly as possible so that your problem is resolved in little time at all.
Honesty, integrity and professionalism — those are the tenets that we built our business on and they're evident in the way that we do business each and every day. We want to take the stress and inconvenience out of our home by providing you with reliable help for your appliances.
We are standing by to hear about your repair needs
Thank you for considering our team for your Cleveland home appliance repairs. We invite you to connect with our team to tell us about your appliance repair needs. Express has a team standing by to help you.
You will receive a text, call and email letting you know who your technician is and when they are on their way.
Our service technician will arrive at your home, diagnose the issue, and provide you with a no-nonsense flat rate quote for the repair.
No hourly charges. Our convenient, no-nonsense fee covers your technician visit and repair diagnosis/quote.