Life has to keep going even when your appliances don't, which is why Express Appliance Repair is here to provide you with reliable Cleveland appliance repairs. Our team wants to make sure that your household keeps moving forward even when essential appliances unexpectedly break down or don't perform up to your needed standards.

We have the knowledge and experience on our staff to repair all types of appliances that are made by all the leading manufacturers in the business. Our service is expedient and our technicians accessible. This means that, regardless of the scope of your needs, we're going to deliver quick and effective appliance repairs in Cleveland OH.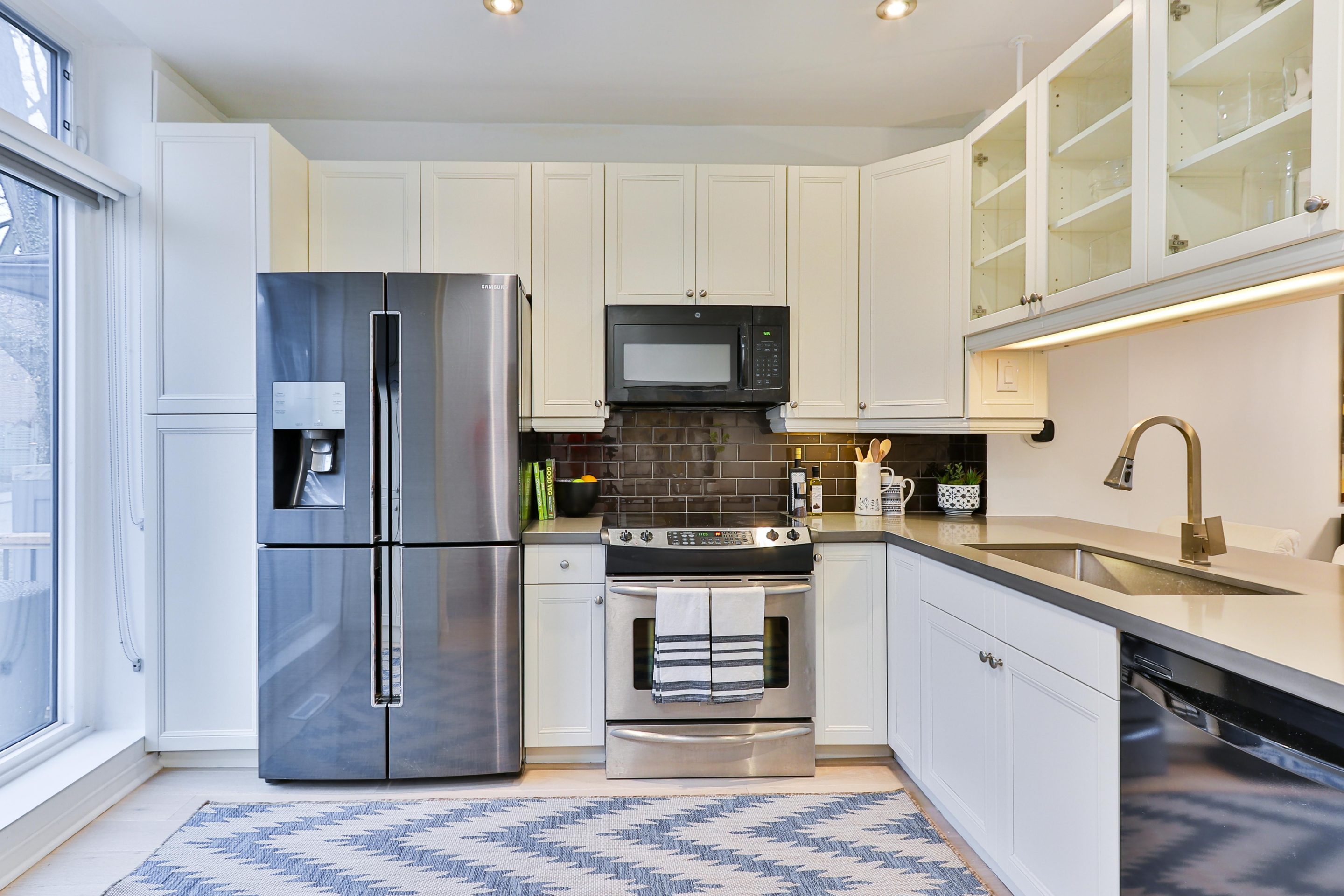 Broken appliances? Trust the professionals
Diagnosing and repairing appliances is hardly a do-it-yourself venture. In fact, today's appliances are highly technical and complex, which is why we're here to provide Cleveland appliance repairs to help you find a quick resolution.
We do this by providing service that will prove to be responsive, convenient and professional. We know that appliance repair needs are usually time sensitive in nature. We know that your productivity hinges on the service professionals you work with, which is why we go above and beyond to be there when you need us.
The process of scheduling your repairs is easy and our team stays in close communication with you to ensure that you always know the status of your appliance repairs in Cleveland OH. This means calling, texting or emailing when one of our technicians is on their way to your home.
For your added peace of mind, our appliance repairs in Cleveland OH are backed by a 90-day workmanship guarantee and a one-year warranty on parts. We want you to have the assurance that these repairs are going to last and that your broken appliance is resolved.
Address your repair needs with Express Appliance Repair
Don't be caught flat-footed when an appliance breaks down. Instead, turn an incredibly disruptive instance into a minor inconvenience by connecting with Express Appliance Repair and entrusting us with your Cleveland appliance repairs. We're standing by right now to hear from you.
You will receive a text, call and email letting you know who your technician is and when they are on their way.
Our service technician will arrive at your home, diagnose the issue, and provide you with a no-nonsense flat rate quote for the repair.
No hourly charges. Our convenient, no-nonsense fee covers your technician visit and repair diagnosis/quote.